I have finally found an over the counter polish that seems to do a really good job. I haven't done a full battery of tests on it yet, but I had a project last night I tried it on and it worked out really well. It is Meguiar's Ultimate Compound and it has worked well so far!

I started out with a 1955 Chevy which was fairly oxidized. Not terrible since it didn't spend a lot of time in the sun, but bad enough that I could definitely tell from the reflections being cloudy and the pink tint to the car. I really wish I could have taken before/after pictures that would have done it justice, but the camera just wasn't picking up the damage really. My other problem is that it was raining outside and I had to keep it in the garage. I started this little project at 5:00 and rode out of there at 12:30. It was definitely a lot of work, but it came out looking great.

I started by claying it. Boy was that needed. Even though this is a total garage queen and probably doesn't get 100 miles a year put on it, there was definitely a need for the clay. When it did go out and about, it would be parked under trees and it had some sap on it as well as other IFO. So the clay helped a lot.

The next phase was to see about getting the oxidation and light swirls out. I figured a light polish should do the trick, so I brought along XMT 1 with me. Having evaluated the paint beforehand, I really thought that was all I would need. I also had my Wolfgang Pre Wax Polish Enhancer to prep for the sealant, but it was just that and my blue Edge2000 pad on my Flex between me and ten years of no washing. The guy had never gotten a drop of water on this car and had just been maintaining it with quick detailer and baby wipes (gasp!!). Yeah, the baby wipes are probably the cause of a lot of the damage. That stuff isn't really for paint, but oh well…

XMT 1 was actually doing a great job. The oxidation was coming right out and my pad was turning redder and redder with each pass. That is a good sign when you are trying to get this kind of thing out. I had hoped that most of the swirls were in the oxidation and they would come out with that first product, but no such luck. So I scratched my head for a second and thought about my options. In the back of my mind I had decided if what I brought wasn't good enough, then I'd run over to Auto Zone and grab some of the new Meguiar's polish that I saw the other day. They have two of them. One is a compound and the other is a polish. I'm not sure what they reckon the difference is, but the compound seemed to be for swirls and the polish was more of a finishing polish for either light cleaning or light duty paint correction. Probably about the same strength as what I already had, so I chose to go get the compound.

I will say this… The stuff hurts your eyes when you use it. I don't know if it was just the way the air didn't move in the garage or what, but my eyes were burning while using this stuff. Definitely a high level of solvent content in the product. There is also a good amount of grit when you rub it between your fingers, so I was sure it would do the trick. Boy did it ever! This stuff rocks! It cut through that paint and cleared out the swirls like they were nothing. This is definitely a great alternative for when you need a medium grade cutting compound but don't want to order online. From the amount of product I used on this car I would say I could have polished it three or maybe 4 times with the amount in the bottle. So at 10 bucks a bottle, this actually is a pretty good value. And it does a great job. Not too aggressive and not to mild. It left zero haze behind to have to repair and it didn't even dust. I don't pretend to know the chemistry of paint polish formulation, but so far I am really liking this one.

I'll get better before/after pictures on this product when I get a chance to do a vehicle that photographs better in better light, but this will sort of give you an idea of what I was dealing with.

You can see the haze of the oxidation:



By the time I was done the reflections were clear again and we didn't have the oxidation any longer.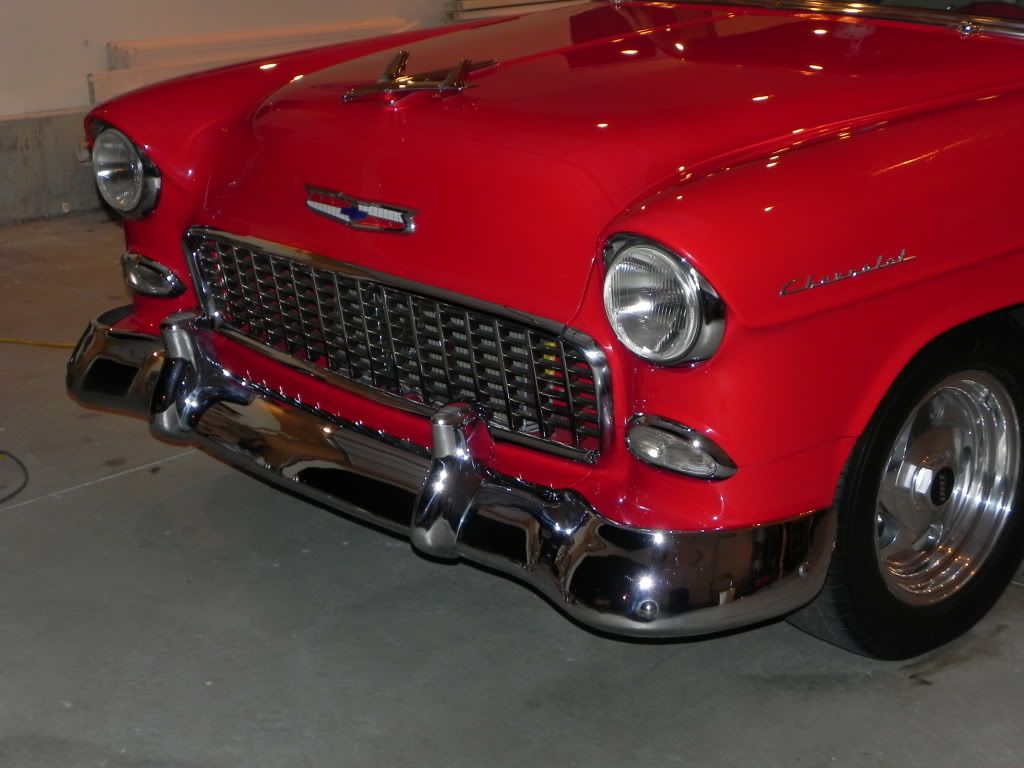 The swirls really were just about impossible to document since the car was already shiny enough that it just made zooming in on the swirls a tough job. Know that overall the paint looked much better.

The engine was pretty oxidized too, but this product cleared it up really well. I sealed the paint with Wolfgang Paint Sealant and it looks ready for show.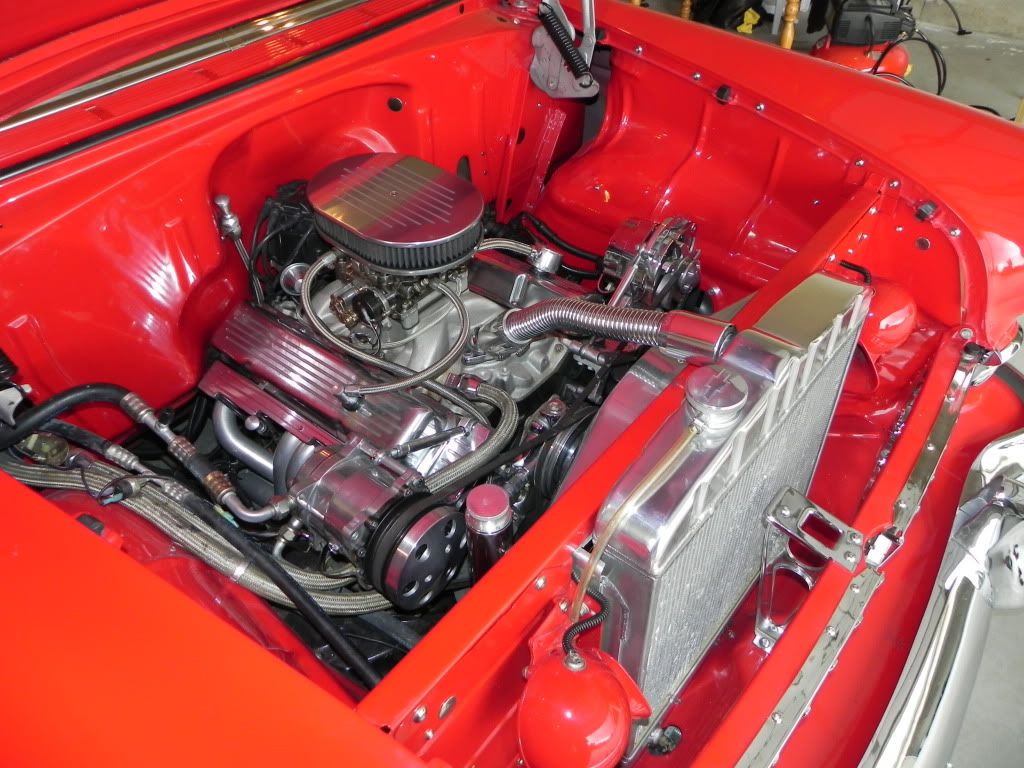 I really need to bring a better camera with me on these types of jobs, but I knew it would be crappy light with the rain and everything anyway, so I didn't bother. Go go gadget cell phone cameras! 




It turned out really well and I owe most of that to the Meguiar's Ultimate Compound. It was a huge winner and I would recommend it to anyone looking for a good machine polish you can get off the shelf. I'm not entirely sure how well this would work by hand, but based on the solvent content, I'd say it would probably do at least a little bit. I still don't recommend you try to tackle swirls by hand though. This is best used with a DA polisher.